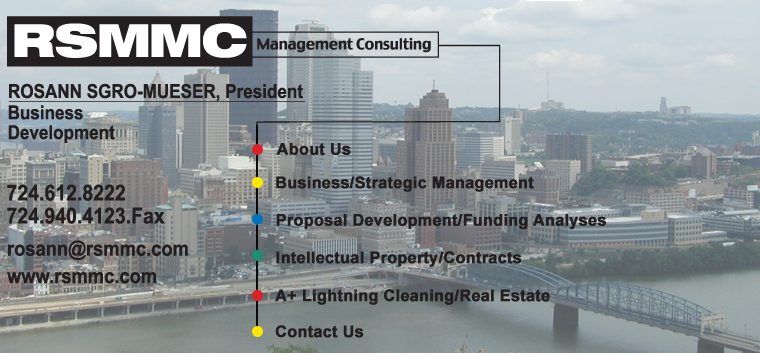 RSMMC Management Consulting
Wisdom...Vision...Energy!
In this global marketplace, success comes at a price. Find your niche, take a position and risk it all. With luck, you'll grow. With skill, planning and the right tools, you'll thrive.

Of course, you'll need help. From where you sit, the way forward only seems simple. Perspective is everything. Blend it with experience, objectivity and superior bargaining power and your chances of thriving increase exponentially.

If you need only three good reasons to bring RSMMC Management Consulting onto your team, consider these.

Wisdom gathered during 30 years of professional business development experience.
Vision fostered by on-the-job experience, know-how and ingenuity imagination.
Energy that RSMMC Management Consulting brings to every facet of its business and yours.

RSMMC Management Consulting will work with you to craft your strategic plan...analyze your strengths...identify your funding and revenue streams...drive you toward your goals.

You'll get the right answers to the right questions when RSMMC Management Consulting is in the picture. RSMMC Management Consulting creates formulas for entrepreneurial success.
Home | About Us | Business/Strategic Management | Proposal Development/Funding Analyses | Intellectual Property/Contracts | A+ Lightning Cleaning/Real Estate | Contact Us
All content © 2012 RSMMC, LLC.